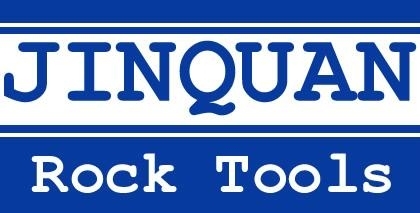 Jinquan (Golden Spring) Rock Drilling Tools Co., Ltd was established in 1984, belonging to Golden Spring Drilling Limited, located in Economic Development Zone Of Liaocheng, Shandong Province, China. We are one of the biggest production bases of all kinds of rock drilling tools, mainly produce "Jinquan" brand top hammer rock tools, including chisel/cross bits, tapered button bit, thread button bits, Down-The-Hole DTH drill bits, DTH hammers, taper drill rods, integral drill steels, M-F rod, extension rod, shank adapters, coupling sleeves, coal mining tools, screw air compressor, piston compressor, water well drilling rigs etc. Now our manufacturing capacity has reached eight series and more than 500 types of products. They are widely used in quarrying, mining, road building, railways, highways, water well, hydroelectric power and other basic energy & civil construction projects.
Jinquan Corporation is a specialized manufacturer & exporter of quality rock tools in China, with advanced technology, top-class equipments and meets select international quality standards. Furthermore, our products are produced & designed in terms of IS09001:2008 stipulation. We've involved in professional investigation and research in this field for over 30 years, aiming at expanding global market. Owing to our products' excellent performance and reasonable pricing policy, we successfully minimized our every customer's drilling cost into per meter.
Our rock drilling tools & drilling equipments are widely used in drilling, mining, quarrying, tunneling, construction and water/oil well drilling etc. Until now, our drilling bits, drill rod & drilling machines have been shipped to more than 50 countries all over the worlds.
We would be so happy to design & produce products as per your required specifications, if you need more information, please send email to us or keep free to call us.
Contact Person: David Zhang
E-mail: rockdrillingtool@rockdrillingtools-cn.com
MSN: rockdrillingtool@hotmail.com
Whatsapp: 0086-15965516086
Skype: rockdrillingtool